Prior to fully developing a product or service, Concept Optimization research is a valuable tool to identify the incremental value of the components and discern which provide  an edge against competition or, conversely, may not justify inclusion.  Optimization analysis is also flexible enough to provide direction on establishing price levels that can maximize revenue or build high penetration.
Approaches that we have used for optimization include
Discrete Choice Modeling Analysis – to determine the impact of strategic moves in a competitive context.
Conjoint Analysis – to determine the impact of individual feature changes on purchase interest or other key measures.
Max-Diff Analysis – to identify the impact of multiple feature changes and assess both broad and subtle distinctions between featured benefits.

Assesses the impact of individual features on overall interest for a bundle/package.
Can test more features versus other approaches. Distinguishes the magnitude of differences in importance of benefits.

Hybrids and Incomplete Block designs – combinations of designs and incomplete block designs are also employed for concepts with "many moving parts" and/or to maximize opportunities within hard-to-reach target groups.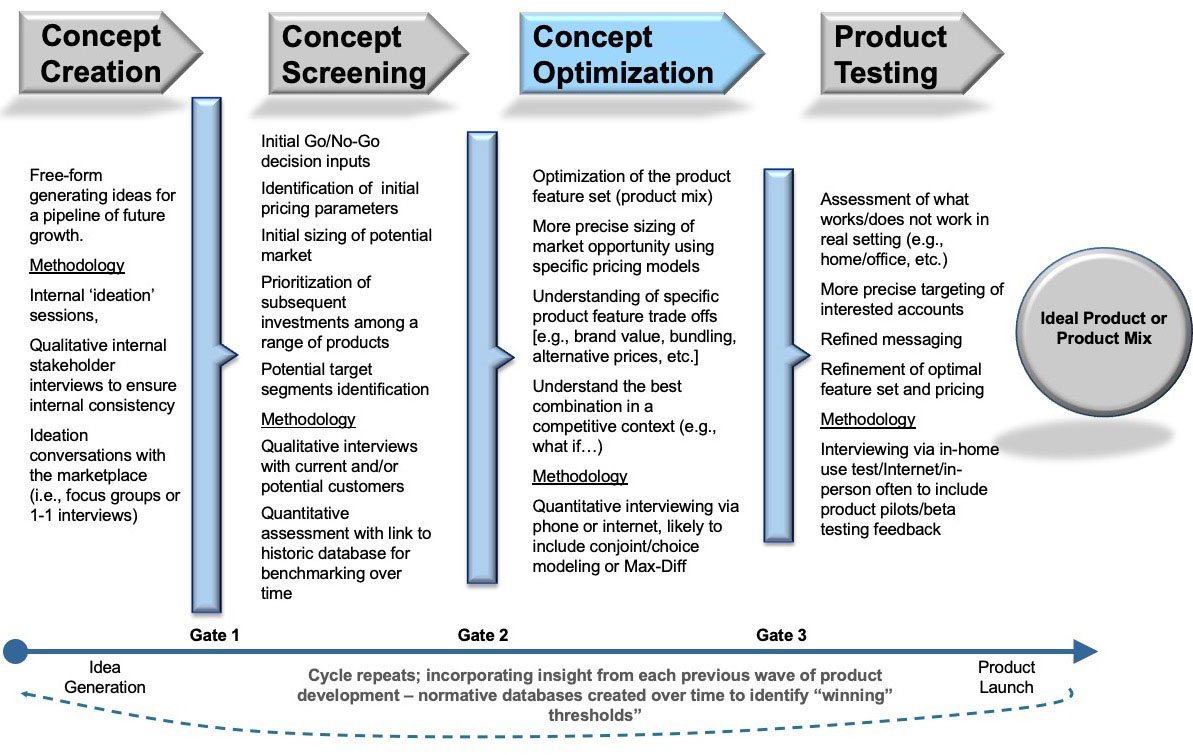 Industrial Concept Optimization Research – Customers & Prospects
Business Issue
A client was seeking to optimize their water treatment system (a chiller system for manufacturing equipment) currently used by the largest businesses they serve across the country.
Several features and new functionalities were under consideration as well as adjustments to pricing.

Solutions
Choice Modeling research was used to determine the incremental value of proposed features and functionalities.  Pricing analysis indicated areas to maximize revenue and penetration.   
Research determined the combination of features and functions that would be most competitive.

Results
The company configured and launched the new chiller system based on research and has been highly successful in building share and revenues.
That success has led them to invite this research approach for other product categories they wish to optimize.
Additional choice modeling and price sensitivity research is in progress for this client's other categories.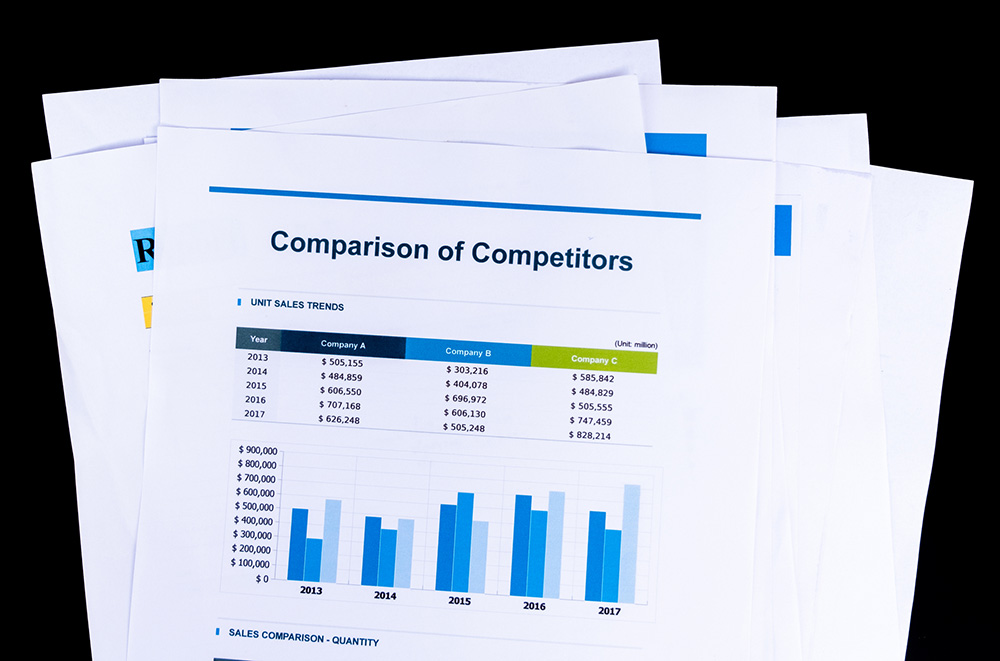 Concept and Product Optimization – Medical Practitioners PPE
Business Issue
This national producer of hospital and medical supplies was seeking practitioner input to new product design direction in one of  their lines of PPE.
Five R&D production-run prototypes were created in sufficient (but limited) quantities for testing.  The desired outcome of the research was a go-no go decision on which prototype, if any, to take to full production and further testing.

Solutions
Given limits of prototypes and production expense, a Quant/Qual Hybrid test was conducted among both Users and Choosers. The User component entailed blind product test among surgical clinicians in a simulated O.R. environment controlled for temperature, lighting, positioning of O.R. equipment and a guided series of typical tasks. An incomplete block product rotation ensured equal numbers of 1st position ratings for each prototype. Post-test IDI's probed preference, rationales, suggested improvements, and more. Chooser research involved mini-groups and IDIs with hospital educators, and Procurement/Buyer Group reps wherein they tried the PPE but did not do the full guided OR tasks.  

Results
The research identified the best prototype. Post-evaluation IDI's probed reasons for preference or non-preference, as well as individual product elements compared to the current product they used most often. (Client & competitive brands)
Influencers interview results were used to develop benefit-based positioning, reasons-to-believe, and sell-in strategies for influences as well as choosers.