SRP uses a myriad of marketing/data analytics approaches for optimizing pricing for our clients.
These include van Westendorp Extended Pricing, Gabor-Granger Pricing, Direct Monadic Pricing, Conjoint Analysis and Choice Modeling Analyses.
The latter two approaches are typically applied specifically to pricing when incorporating competition is essential.
The types below each have different focal points for insight –
Van Westendorp (and extended Van Westendorp) has been best applied in categories where competition is limited and perceptions of bargain, cheap, or expensive are formed based on the expected deliverables. One example – a lottery ticket price compared to an expected payout or prize.
Gabor-Granger looks at interest at a few proposed prices and assumes minimal competition. For example – exclusive online games players, or heavy extended-play games players.
Direct Monadic splits the sample with each respondent only evaluating one price.
Conjoint for pricing works effectively when used in conjunction with trade-off of other features or functionalities.
All of these analyses produce demand curves that enable interpolation across a set of proposed prices.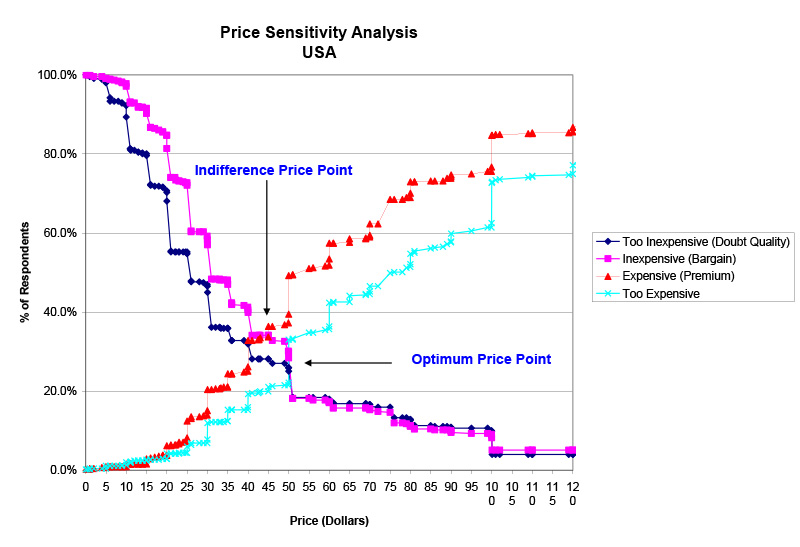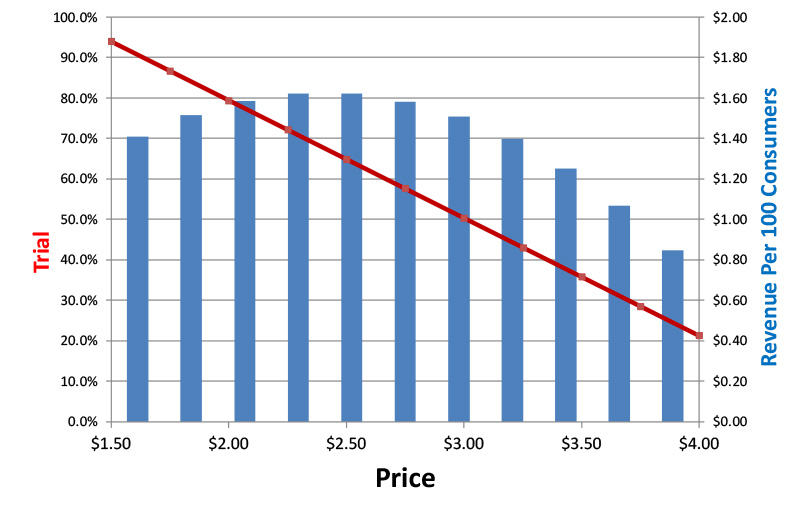 Adaptive Conjoint Price Modeling