SRP  has had extensive experience with product testing that includes:
Testing new products in a competitive context (blinded or branded)
Reformulations of existing products
Optimizing key ingredient levels (Response Surface analysis)
Research has been conducted as in home use tests or pre-recruits to central locations.
Research has provided direction for:
More effectively competing with competitively products
Capturing greater appeal for new product introductions
Realizing cost saving in production
Improving acceptance for existing products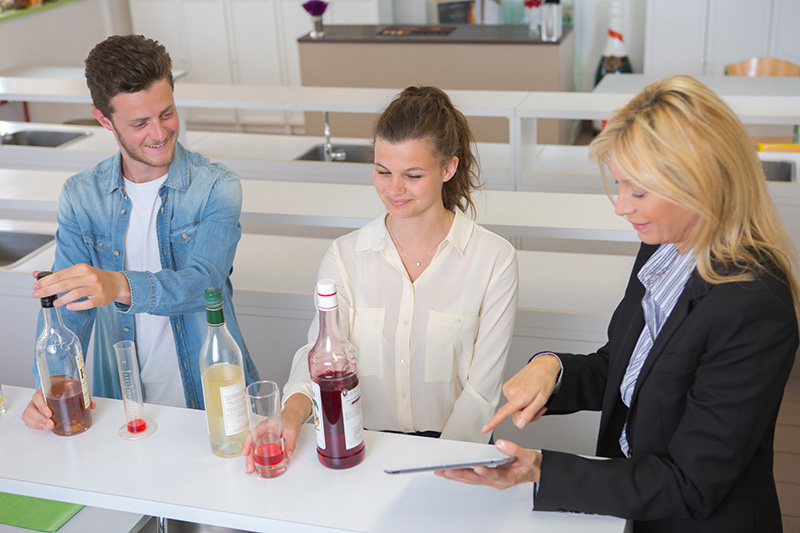 Concept & Product Testing Process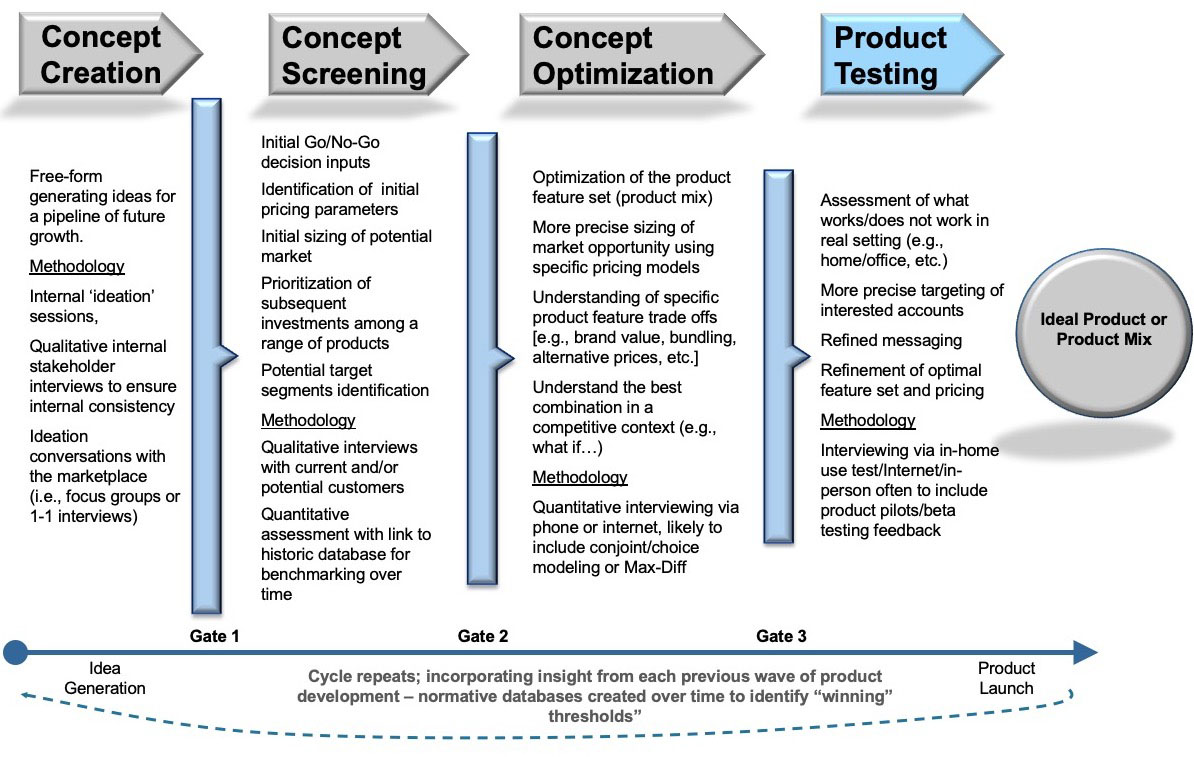 Product Testing – Guidance Maps
Each attribute (criticism) is assigned two values – the percent who mention it as a criticism, and its correlation (penalty) to Overall Liking.
The top right-hand quadrant depicts the critical modifications to address. These attributes are those which have BOTH a high frequency of criticisms AND a high negative correlation to Overall Liking ratings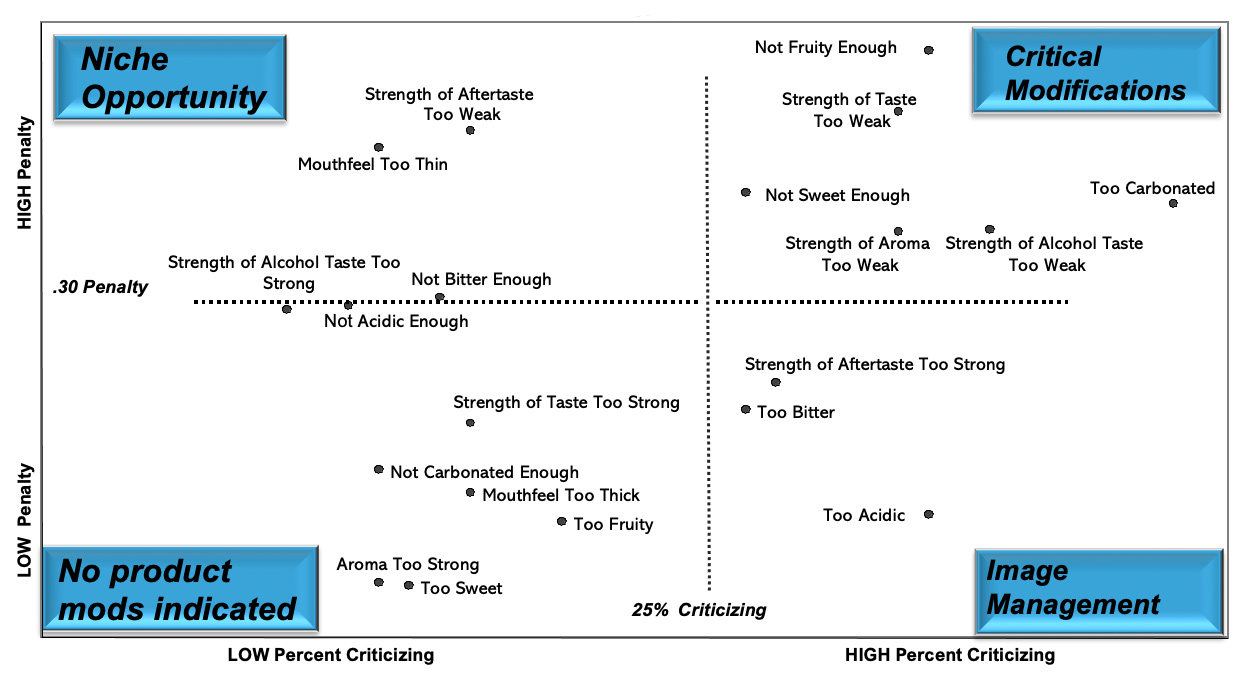 Experimental Designs
Optimization of fruit flavor and sweetness on overall liking of the product.
The optimal level of sweetness should be 2.0 and the optimal level of fruit flavor should be 1.5.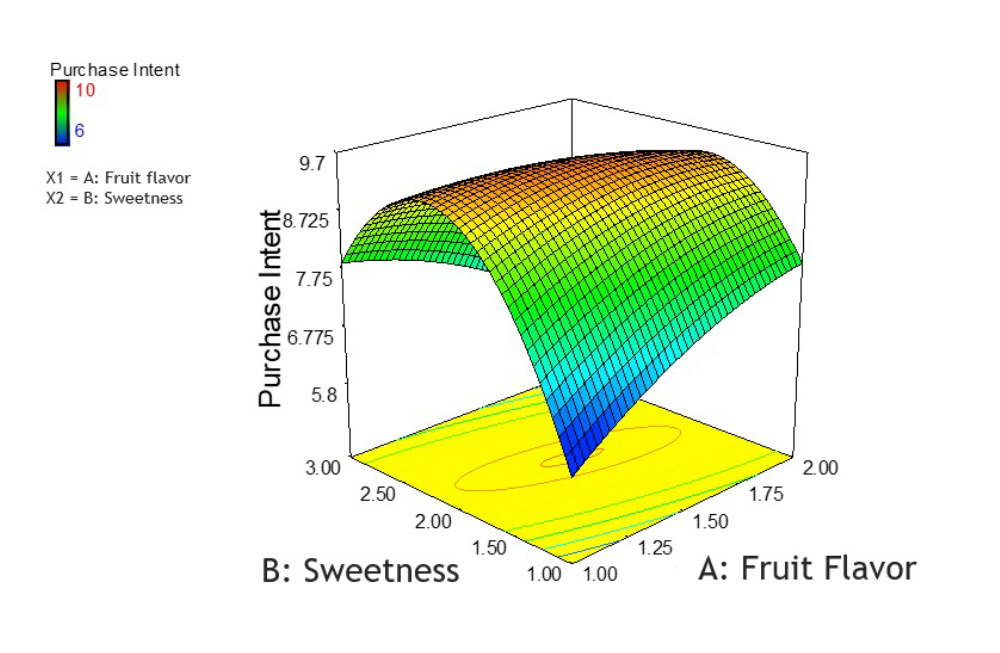 Product Optimization – Response Surface Method
Business Issue
A leading and well recognized soda manufacturer was preparing to rollout a new soft drink and wished to optimize the level of fruit flavor and artificial sweetener.

Solutions
A Response surface design survey was used in which selected prototypes were developed to test three levels of artificial sweetener and 3 levels of fruit flavor Products were tested among category users of low calorie products.  An incomplete block design was used in which respondents tested a subset of the total tested products.

Results
Results of the test defined levels in between tested levels for optimizing consumer acceptance for fruit flavor and artificial sweetener.
The levels identified became part of the product that was launched successfully shortly after the research was completed.